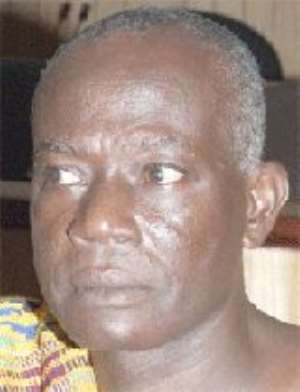 Member of Parliament (MP) for Akrofrom in the Ashanti Region, has debunked the assertion by the opposition that the government has not been able to put money in the pockets of the people.
"The claim that there is no money in the pockets of the people is neither here nor there", he said.
Mr Kwabena Appiah-Pinkrah, stated that politics was not about sharing money but rather the putting in place of policies and programmes that would alleviate the suffering of the people.
Mr Appiah-Pinkrah told the Daily Graphic in an interview that the New Patriotic Party (NPP) had, therefore, fulfilled its promises by putting in place a number of sound policies to improve the lots of the people.
"What else can put money in the pocket of ordinary Ghanaians than the National Health Insurance Scheme", he questioned, and explained that other policies such as the Capitation Grant and the School Feeding Programme were targeted at relieving poor parents of their financial burdens.
He added that the necessary school infrastructure had been built to enhance teaching and learning in schools throughout the country.
Mr Appiah-Pinkrah stated that the first phase of fee-free education had been completed by the Kufuor administration with the implementation of the Capitation Grant, while the second phase is awaiting implementation at the senior high school.
He asked Ghanaians not to take for granted the current sound macro-economic atmosphere that had made Ghana a toast of the international community.
"Now banks chase Ghanaians for loans instead of the previous situation where traders and salaried workers wait at the doorsteps of bank managers in search of loans", he said.
The MP said Ghanaians were now wide awake and would not allow the National Democratic Congress (NDC) in particular to throw dust into their eyes in order to secure their votes.
"Ghanaians believe in the NPP and will give the party another mandate because of the matured manner the Kufuor administration has handled affairs of the country over the last eight years", he said.
He called on politicians to tell Ghanaians what they would be able to do when voted into power instead of spreading falsehood about their opponents.
Story by Emmanuel Adu-Gyamerah