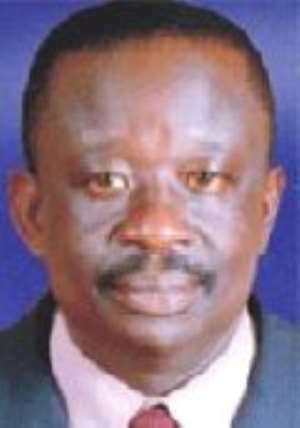 The government has taken delivery of the first batch of naval speed boats from the United States of America (USA) to boost the capacity of the Ghana Navy in protecting the country's territorial waters.
The three boats, provided by the US government under the African Partnership Station project, were handed over to the Western Naval Command in Sekondi by the Minister of Defence, Mr Albert Kan-Dapaah.
At the handing over ceremony, the Defence Minister assured the soldiers of the government's determination to equip the Ghana Navy to enable it to patrol the country's territorial waters efficiently and effectively.
He said the government would soon take delivery of the second batch, which also comprised three vessels.
He said re-equipping the Navy was top on the government's list of priorities to ensure the country's territorial integrity, provide security for the country's oil fields, fight the drug trade, prevent illegal fishing in the country's waters and reduce environmental pollution.
He drew the attention of the Naval officers to the offshore oil find, saying it had come with peculiar challenges such as the security and protection of oil rigs, checking of illegal bunkering and pollution control.
"The government is aware of these challenges and we are making frantic efforts to equip the Ghana Navy to enable it to accomplish its role.
The government will not relent in its efforts until the Ghana Navy is fully equipped to perform its functions," he said.
The boats are valued at $1.7 million and are named after Calvin Dzang, Joy Amedume and Steve Obimpeh.
"Ghana, like all coastal states, has the responsibility of protecting its maritime interests and creating a conducive and secure environment for harnessing its maritime resources for national development," the minister said.
Mr Kan-Dapaah expressed the government's gratitude to the US government for its continued efforts to support the capabilities of Navies in the West African sub-region, particularly Ghana's.
The Chief of Naval Staff, Rear Admiral A.R.S. Nuno, commended personnel of the Ghana Navy for their efforts in keeping the Navy afloat, in the face of daunting challenges.
For his part, the United States envoy to Ghana, Mr Donald Teitelaum, said the effort was to stem the flow of illegal goods, particularly narcotics, oil and fish.
He said piracy and illegal trafficking were common threats to all, adding that it was the hope of the US government that the US Coast Guard Response boats would help advance Ghana's maritime security and safety.
Story by Moses Dotsey Aklorbortu.