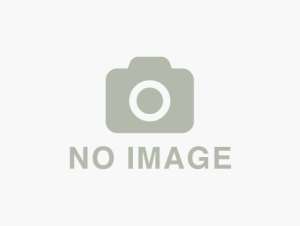 Soothsayer: Nana Akufo-Addo for Flagstaff House
To all those who believe in the potency of dreams and what they stand for, here is something for your thoughts. Artemidorus in "Julius Caesar" had given Caesar a piece of paper on which was written names of those who wanted Caesar destroyed and cautioning him to be careful of such people. The soothsayer had also warned him to beware of the Ides of March.
The above two examples had negative colouration. But the story below illustrates a positive revelation about the outcome of this year's Presidential Elections as they affect the fortunes of individual candidates.
A woman of 58 years old from the Oyoko Abusua of Apapam, but resident at Abomoso, has had a revelation from God. She likened her experience to the trance like the state that Peter went through in connection with the acceptance of Gentiles into the Christian family after the crucifixion and resurrection of Jesus Christ.
But let me state that even though this woman in question has been dreaming, this experience she went through is quite unique from any other one she had been through.
In her trance like state, she saw the winner of the presidential elections in a beautiful "nkasawesoa" cloth with a white jumper and a white head gear to match. His wife was also clothed in attire called "asesegua" and was standing beside him. She saw the outgoing President in a green "anansenwentoma" with his back toward the winner and walking away.
All of a sudden, there was a severe thunderbolt followed by flashes of intermittent lightening. She heard a loud voice singing ' Onyame Kae me e" a song from the Presbyterian Hymn Book. At the end of the second stanza, the voice said: "Do sing this song wherever you go. I have given you the crown of victory for you are the chosen one".
When asked whether she had long been dreaming, she answered in the affirmative. Residents of Abomoso also confirmed that anytime she dreams and tells people, it always comes true and gave numerous examples which include the coming of Wilmont, a minning company to prospect for Gold at Abomoso.. She had that dream about seven years ago, five good years before the company first set foot at Abomoso.
Are we going to have another Joseph in our midst? , This is the question on the lips of many people. But I wouldn't be surprised to see the town of Abomoso become some sort of a Mecca with people rushing to look for this dreamer. The only difference between her and Joseph is that the woman in question does not have the gift of interpretation of dreams. So far, all her dreams have been on the positive side. But let her not dream about the death of somebody for if she does, the fellow will surely die; that is if we were to go by what the people of Abomoso tell us.
Would you like to meet this dreamer of a woman to know what the future has in store for you? Well, she is not difficult to find. A very simple lady and an active member of Abomoso Presbyterian Singing Band.
What about the winner? Do not compel me to mention the name, but if what residents of Abomoso township are saying is to be believed, then come January 7, 2008, do not be surprised to see the inauguration of Nana Addo Dankwa Akufo-Addo as the President of Ghana and the Commander-in-Chief of the country's Armed Forces.
The Lord God has spoken. Who will contradict him?
Daniel Danquah Damptey
email: [email protected], Tel: 0243715297