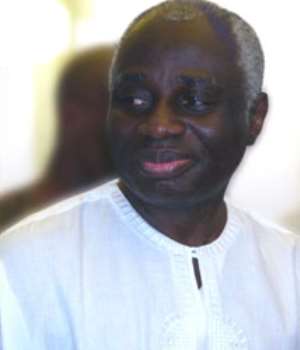 The Registrar of the Supreme Court is to notify Tsatsu Tsikata, former Chief Executive Officer of the Ghana National Petroleum Corporation, of the court's reasons for dismissing his certiorari application.
At its sitting on October 16, the court deferred its reasons for dismissing the application to Friday, and stated that it would file them on that day at the Registry, after which the Registrar would take steps to communicate the reasons to Tsatsu.
When newsmen contacted the Registry on Friday, the court's reasons were not ready, and it was expected that if by the close of work they were to be ready, Tsikata would be notified accordingly.
The five-member panel presided over by Ms Justice Sophia Akuffo dismissed Tsikata's application as being unmeritorious.
Mr Justice Julius Ansah, Mrs Justice Rose Owusu, Mr Justice Jones Dotse and Mr Justice Paul Baffoe-Bonnie were the other panel members.
The court further struck out his application for arrest of the judgment delivered against him by an Accra Fast Track Court on June 18, as being incompetent.
Mrs Gertrude Aikins, Acting Director of Public Prosecutions, appeared for the Republic while Tsikata represented himself.
Mrs Justice Henrietta Abban, an Appeal Court Judge who sat with an additional responsibility on the matter as a High Court Judge, sentenced Tsikata to five years' imprisonment on June 18, for causing financial loss to the state and misapplication of funds.
Tsikata came to the Supreme Court for an order to quash the trial court's decision which convicted and jailed him, but the application was denied.
Source: GNA