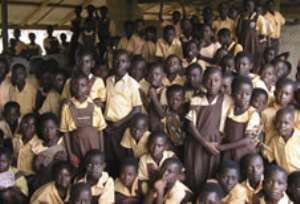 Mr Samuel Bannerman-Mensah, Director General of Ghana Education Service on Friday directed all Regional and District Directors of Education to ensure heads of basic, secondary and tertiary educational institutions advised and educated pupils and students below 18 years to desist from attempting to vote in Election 2008, even if they had been enticed by political parties.
This was contained in a statement issued in Accra and signed by Mr Charles
Parker-Allotey, Head of Public Relations of GES.
It reminded them of a circular dated, October 20 which sated that "they cannot under the 1992 Constitution and Electoral Laws of Ghana, prevent pupils and students of legal voting age who are registered to vote, from exercising their right to vote".
"Heads were therefore, directed to put in place arrangements to afford such students the opportunity to exercise their franchise," it said.