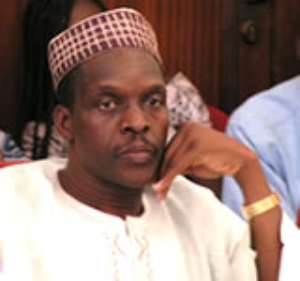 The minority leader in Parliament, Mr. Alban Bagbin, has assured teachers that a government of the National Democratic Congress (NDC) under the leadership of Prof John Atta Mills would improve their living conditions.
Mr. Bagbin said this at a meeting organised by the University of Education, Winneba branch of the Tertiary Education Institution Network (TEIN) of the NDC at Winneba on Wednesday.
He said any party who provide education structures without upgrading the knowledge of teachers and offer them good accommodation should be classified as a failure.
He said Prof Mills, as a teacher, would ensure that teachers and other categories of workers are well catered for to enable them give-off their best towards the development of the country.
Mr. Bagbin said the December election is crucial to Ghanaians and urged members not to sit down but should work hard to ensure success of the party.
He appealed to Ghanaians to come out in their numbers on December 7 and vote the NPP out of office and replace it with Prof Atta Mills.
Madam Hannah Tetteh, Communication Director of the Party, took urged the members to be committed to the party.
She said Prof. Mills' government will not practice a divide and rule government but would ensure that the national cake is fairly distributed to reach every corner of the country.
Mr. Remus Kofi Zoryiku, President of TEIN, said it is only the "NDC that can stop the feeling of hopelessness, corruption, discrimination, arrogant display of wealth and the widening gap between the rich and the poor".
He said TEIN would be vigilant at all the polling stations nationwide to prevent any party from rigging the election.