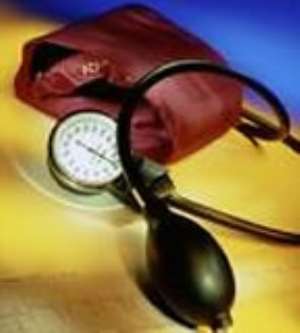 Studies have shown that while children's access to quality education is on the rise, infant mortality rates remain a concern.
According to a report on the studies Ghana had advanced in the area of education, but lags in the improvement of infant mortality rate.
The Plus 5 report, compiled by the Information Research and Advocacy Division (IRAD) and the Department of Children (DOC) said the number of infant deaths could potentially be higher than statistics divulge as some families refuse to register their children's births.
The report assesses Ghana's progress in addressing the United Nation's World Fit For Children (WFFC) and Millennium Development Goals over the past five years.
A seminar held in Accra last Friday focused on the promotion of children's health, provision of quality education, protection against abuse, exploitation and violence and combating the spread of HIV/AIDS.
In a presentation, the Head of IRAD, Mr Sylvester Kyei-Gyamfi, said that about 80,000 children died every year before the age of five, adding that there had been minimal progress since the early 1990s.
He said malaria was the leading cause of death for children aged below five years.
Mr Kyei-Gyamfi said there had been some success in reducing malaria-borne fatalities from 3.7 per cent in 2002 to 2.4 per cent in 2005.
Preventive measures have brought about the greatest difference, and Malaria Control Programme reports state that an increased number of women and children now sleep under treated mosquito nets.
Although one in three households owns at least one mosquito net, parents often use the nets instead of protecting their children.
Health issues borne from poor sanitation have diminished with more than 83 per cent of people in urban areas experiencing improved levels of sanitation.
However, 11 per cent of people still rely on river and stream water as their predominant source, creating serious health implications.
Education was a key element of the report and IRAD representative, Mrs Florence Ayisi Quartey, said that every child should be given an equal opportunity to grow into competent adult.
"Every child has fundamental rights to develop physically, mentally and socially to his or her fullest potential," Mrs Quartey said.
Mrs Susana Mahama, who chaired the function, said that some slum-dwellers considered that "human beings are not mangoes to be counted."
Mrs Mahama listed challenges facing efforts to improve children's rights, pointing out that minimal funding, scarce resources, facilities, capacities and agencies and abusive cultural practices were inhibiting plans to improve the situation.
She added that non-governmental organisations, child -focused agencies and government bodies should work multilaterally to give children a better quality of life.
"There was a proverb that children should be seen but not heard but through programmes now, children are being heard. These days children themselves feel very proud because they know their rights," Mrs Mahama said.
The report, which has not yet been released, also addresses HIV/AIDS, harmful socio-cultural practices, child labour, trafficking, pornography, prostitution and abuse in the country.