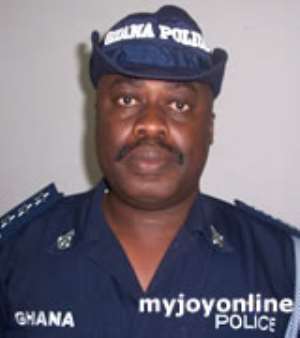 The national security authorities say the presence of "machomen" as polling agents will not be tolerated during the presidential and parliamentary elections on December 7.
National security would also not countenance any deviant behaviour, with the aim of derailing the electoral process and warned political parties that would condone any such 'negative conducts to desist from it'.
The Public Relations Director of the Ghana Police Service, DSP Kwesi Ofori, gave the warning when he addressed a forum ,organised by the Ghana First Forum, in collaboration with the ECOWAS Secretariat on, "Peaceful elections 2008" in Accra last Tuesday.
He said it was the duty of the recognised security apparatus of the country to protect lives and property and pledged the commitment of the security in that direction.
He said the Police Administration, recognising the challenges in ensuring peaceful elections, had formed a national security task force and come out with a comprehensive strategy document to ensure security during the polls.
He said security officers would play their roles with diligence and high professionalism to ensure the country's democratic advancement.
DPSP Ofori assured that the security operatives were prepared to play their part and called for the collaboration of other stakeholders including the media, corporate organisations and civil society.
He said the leadership of the security had identified some flash points in the country and worked out a strategy to deal with any "sparks there".
A Supreme Court judge, Mr Justice Anim Yeboah, urged political parties not to engage in acts that would demand the interference of the courts, stressing that "there is no major role for the courts in the elections until cases were referred to them".