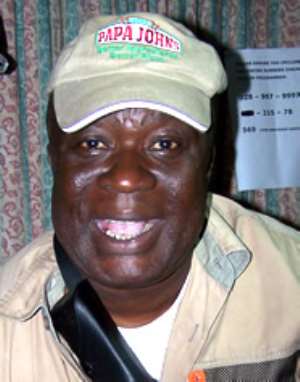 Kofi Wayo, the founder and leader of the United Renaissance Party (URP) says his party is in alliance with the National Democratic Congress (NDC). He said it is an alliance of about five parties, and mentioned the Ghana National Party (GNP) as one of the parties in the alliance.
He told Citi Breakfast Show host, Samuel Bartels that Prof. Mills has consulted him, because the NDC presidential candidate cares about Ghana. "The NPP would never do that," he said.
On his failure to get on the ballot paper, he said because the Electoral Commission openly admitted that the voters' register was bloated, he did not get onto the ballot paper.
"A man has told you there is hole in front and you want to go and fall in it and break your neck before you know there is a hole?" He asked.
Kofi Wayo said because the voter's register is not correct and because of what the EC said about the register, he believes there would be conflict. "I would not accept the results. I will fight. The people who are with me, they will fight. I don't want to be the first to go to war. I don't want to spill any Ghanaian blood to be president."
He said if it was somewhere else the problem would be fixed. "Here there is no law, the political party in power is the law."
He said he knows his party would not get more than 12% of votes because his party is only one year old and he is still building it up.
Kofi Wayo said he would wait till after the elections to put more money into building his party.
He also said he does not have a manifesto, but a policy, because the word manifesto brings to his mind communism. He said instead he has a policy arguing that the NDC has the same ideas as his party.