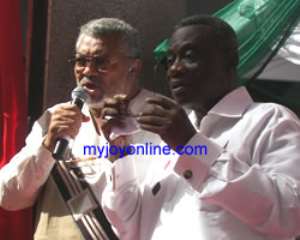 We are 3 on the ballot - this is the reason.
NDC has done 2 terms in government and NPP 2 terms.
This battle is for term 3 and its Prof. Mills' 3rd shot.
No wonder right from our primaries, he picked No. 3 and today NDC picked 3 two times.
Prof. Mills will be 3rd time lucky and will be the 3rd John to ascend the high seat to give NDC the critical 3-2 win over NPP.
By the way today is Tuesday, 21st- Tuesday is third day of the week and 2+1=3.
3 is the number of victory this year.