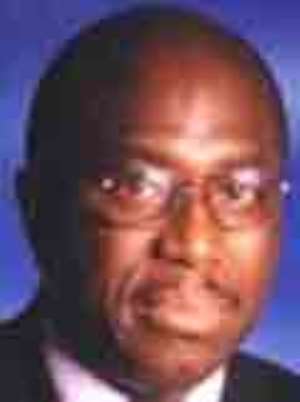 THE BOLGATANGA branch of the Nandom Youth and Development Association (NYDA) has expressed utter revulsion and disappointment at the deplorable nature of the road linking the Upper East and West regions.
The association was particularly saddened that since July this year, travellers from Bolgatanga to the Upper West Region, have to go through Tamale in the Northern Region, because the road between Chuchuliga in the Upper East Region, and Tumu in the Upper West Region, the only route liking the two regions, had been cut-off as a result of excessive rains.
In a press statement endorsed by the Bolgatanga branch chairman of NYDA, and his Vice, Mr. J.B Dery, and Mrs. Mary Sobsaar respectively, said the four-hour journey from Bolgatanga to Wa, now takes about 12 hours, since travellers have to pass through Tamale.
The youth said apart from the long hours, the lorry fare had almost been doubled. Initially, a passenger on board the Metro Mass Transport from Bolgatanga to Wa, paid Gh¢6.00, but now pays Gh¢10.00 travelling by the same bus through Tamale.
They stated categorically that the desperate effort by government, to improve upon the development and socio-economic fortunes of the people of three Northern Regions, would become a fiasco, so long as serious attention was not given to the poor road network in the regions.
According to the association, it was estimated that about 85% of the roads in these regions were completely inaccessible, a situation that made business activities and transportation of farm produce to urban centres, extremely difficult.
They noted that the two upper regions had suffered serious socio-economic setbacks as a result of the poor road network, since most investors and business organisations were reluctant to establish in such areas.
"We have taken cognizance of successive governments' efforts at providing some basic amenities such as electricity, potable water, market centres, educational and health facilities for the people, but the very critical issue of good road network is yet to be addressed," the statement added.
In a related development, the youth also lamented the withdrawal of the Bolgatanga-Accra, and Wa-Accra Metro Mass Transport services, for a simple reason that STC was losing business.
They said it was ironic that the three Northern Regions, which were been labelled as the poorest in the country by the Ghana Living Standard Survey, would be treated this way.
They saw the services of the MMT as a relief to travellers in every part of the country, and wondered why its services for the people of these two regions were being withheld.