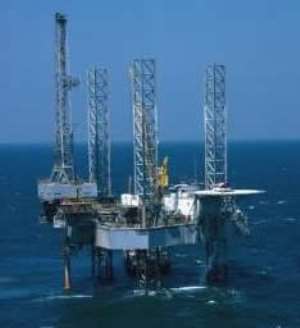 The Tema Oil Refinery (TOR) and other oil trading companies made a loss of $162,720,590.72 during the peak of the world energy crisis between May 3 and August 31, 2008.
The loss was the result of the fact that the ex-pump price of petroleum products was not increased on the local market, despite crude oil price hikes on the international market and also the depreciation of the cedi against the dollar.
The Minister of Energy, Mr Felix Owusu-Adjapong, disclosed this when he took his turn at the meet-the press series in Accra on Tuesday.
He said as a result of that, although the price of crude oil on the international market had gone down substantially, the National Petroleum Authority (NPA) would have to assess the full impact of the government's intervention before reviewing prices.
He said the government would continue to monitor the effect of crude prices on the economy as a whole, taking into account all options available under the circumstances, without sacrificing the overall national interest.
Commenting on the issue, the Chief Executive Officer of the NPA, Mr John Attafuah, said the authority was still assessing the impact and was likely to review the prices of petroleum products in November.
On the provision of electricity, Mr Owusu-Adjapong assured Ghanaians that the government was on the path of ensuring reliable and adequate supply of affordable electric power in the country.
The minister said the total installed power generating capacity in the country would be increased to 3,500 megawatts from the present 1,986 megawatts by 2013 upon the completion of ongoing construction works.
He indicated that access to electricity had shot up from 43 per cent in 2000 to 54 per cent in 2008 and added that the government was targeting the universal supply of electricity, particularly for rural communities, in a reasonable time period.