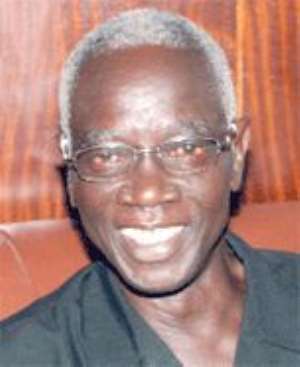 The Electoral Commission (EC) is yet to set the period for the transfer of votes, as well as the regulations and processes for the exercise.
Any activity, undertaken during the exhibition exercise purporting to transfer the votes of people is not valid, a Deputy Chairman of the Electoral Commission (EC) in charge of Operations, Mr Sarfo Katanka, has said.
Responding to the issue of reported transfer of votes in areas such as Asutifi South, Asunafo North and Atebubu in the Brong Ahafo Region, as well as Ejura in the Ashanti Region, he said all activities or acts in any exhibition centre claiming to be the transfer of votes had been disregarded by the EC.
Mr Katanka said he received reports of some people claiming to transfer votes in the Brong Ahafo and Ashanti regions when he was observing the voters' exhibition exercise in the northern regions.
When these reports were received, the EC reinforced its decision not to engage in a parallel exercise of the transfer of votes during the exhibition exercise, but to rather conduct the exercise at the district offices at a latter date with the regulations spelt out and communicated to its staff.
The issue of transferring votes, according to him, had come up at a meeting of the commission, where it had been decided not to conduct the exhibition exercise together with the transfer of votes.
He said the EC's checks in the areas where those reports were made showed that people claiming to be transferring their votes during the exhibition exercise had just written their names at the exhibition centres.
He said that was not the proper way of conducting a transfer.
For instance, Mr Katanka explained, if a person at Adenta wanted to transfer his votes to Koforidua, he had to rather visit the nearest polling station at Koforidua and not Adenta, where a form would be filled and his particulars taken.
These would then be sent to the EC headquarters where the proper validation would be conducted before the change would be effected.
A member of the Commission, Ms Eunice Roberts, who was also present, stressed the fact that the EC had built into the electoral processes "integrity" and that could not be compromised under any circumstance.
Story by Caroline Boateng