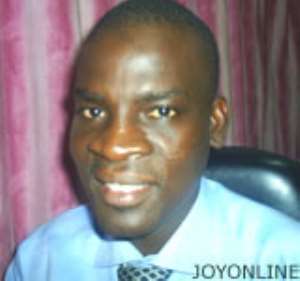 Government's announcement to de-confiscate seized properties to its owners has been described by the National Democratic Congress as a political gimmick.
According to Haruna Iddrisu, NDC MP for Tamale South, the act is an orchestrated attempt to win cheap political votes in the December polls.
Even though he lauded the idea, he maintained 52 days to an election was too close a time to implement such a policy.
He was speaking on Joy Fm's News Night with Evans Mensah on Tuesday.
The NPP government instituted a National Reconciliation Commission in 2002, which recommended the de-confiscation of assets seized illegally by the state to its rightful owners.
But Haruna maintained the recommendation should have been implemented a long time ago.
According to him the policy to de-confiscate assets to people began under the reign of the NDC, and if "government was sincere and committed to it, it would have continued" he added.
"The timing is inappropriate and only an exploitation of incumbency," he chided.
But the Deputy Attorney General and Minister of Justice Hon. Kwame Osei Prempeh, disagrees.
He said government should rather be praised for heeding to its commitment to heal the wounds of the aggrieved persons in the country.
He rebutted claims that the policy was to win votes, adding that government was still paying compensation to people as recommended by the National Reconciliation Commission.
"How many votes is this going to garner for anybody. It rather goes to demonstrate government's commitment to national healing and reconciliation."
"Any right thinking person will do this before leaving the scene rather than running away from it." He added.
Story by Nathan Gadugah