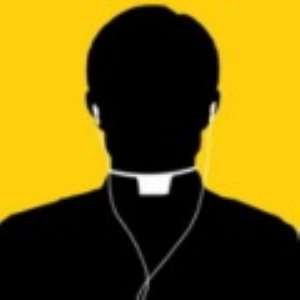 An international evangelist, Rev Dr Lawrence Tetteh, has called on the Christian Council of Ghana (CCG) to call to order pastors who are predicting the outcome of the December polls.
Speaking to the Daily Graphic in Accra, the London-based pastor said the conduct of those pastors/prophets constituted an unnecessary interference in the political process and the council ought to find ways of curbing it.
He said the Constitution of the land drew a clear line between politics and religion.
"If a pastor goes public to predict victory for one party or another, where does that leave members of his church who do not share that view?" he asked.
Over the past week, two 'apostles' have been reported by the media to have predicted victory for the New Patriotic Party (NPP) presidential aspirant, Nana Akufo-Addo, while two others said the National Democratic Congress (NDC) aspirant, Prof. John Atta Mills, would win the December presidential polls.
The Co-ordinator of Watchers of the City, an umbrella body made up of various Christian denominations, Pastor Kelvin Samuel Agbotsi, was quoted to have prophesied at a prayer session in Tamale that the NDC would win the elections, while another group did same for the NPP.
Rev Dr Tetteh said it was important for such self-seeking prophets/pastors not to underestimate the ultimate power of prayer and noted that once Ghanaians had committed the polls into the hands of God, the rest should be left in His hands to take care of.
"Ghana does not belong to any political party, since whoever emerges winner in the elections has been ordained by God," he said, and added with the Biblical saying that "when the righteous rule, the people rejoice because kings and queens are ordained by God".
Rev Dr Tetteh, however, called on the political leadership not to underestimate the power religious leaders wield and noted that politicians would always come and go but the church always stayed.
He expressed concern over political parties taking credit for the successes they had chalked up while in government because for him the credit should rather go to God, since it was by His Grace that the country was making progress in terms of development.
Buttressing his point, the man of God quoted Psalm 127:1, which states that "until the Lord builds, the labourers labour in vain".
He commended both religious and political leaders who had committed themselves to champion the need for peaceful elections in December.