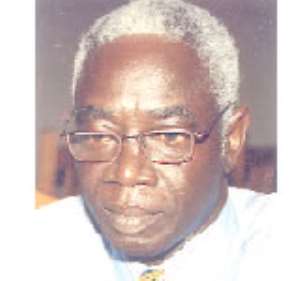 The flag-bearer of the New Vision Party, Prophet Daniel Nkansah has likened the EC Chairman to biblical Pharaoh of Egypt.
He said Dr. Kwadwo Afari-Gyan, just as Pharaoh denied Moses the opportunity to take the Israelites to the Promised Land, botched his calling to take Ghanaians to that Land.
Prophet Nkansah's hopes of becoming Ghana's president were dashed when his nomination papers were rejected by the EC Chairman last Friday because they were incomplete.
Prophet Nkansah however believes Dr Afari-Gyan will be touched by God so he will allow him (Prophet Nkansah) to contest the elections.
He said the EC Chairman boss may not have realised that he has become the Pharaoh of the 21st Century.
The failed presidential hopeful was speaking to Joy News in reaction to his disqualification from contesting the December elections.
About two months ago, Prophet Nkansah declared that God had ordained him as the first occupier of the Flag-Staff house.
But that seems a remote possibility now.
He thinks he can still battle the EC and realise his ambitions, after all Moses did not have it easy trying to take the Israelites to the promised land.
"When God sent Moses to go and redeem the Israelites from the hands of Pharaoh, he didn't get it easy so the samething to Prophet Nkansah. I can't get it easy".
He said God did not reveal to him that his nomination forms would be rejected.
God however told him that he will face many challenges and problems he claimed.
Prophet Nkansah is one of three presidential hopefuls whose candidature was rejected by the EC.
The others are the flag-bearer and founder of the Great Consolidated Popular Party (GCPP) Mr. Dan Lartey and an Independent Presidential candidate, WO Nixon Tetteh.
Story by Mlaik Abass Daabu