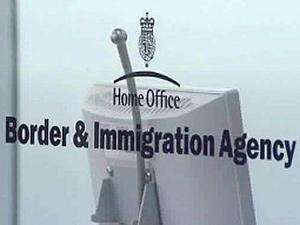 Immigration must be curbed says MP
The number of migrants coming to Britain must be curbed to slow population growth, Immigration Minister Phil Woolas has warned.
The MP, who took up the job earlier this month, said that increasingly tough economic conditions made issues around immigration "extremely thorny".
And he said that the Government would not allow the population to expand endlessly.
Mr Woolas said: "If people are being made unemployed, the question of immigration becomes extremely thorny."
He added: "It's been too easy to get into this country in the past and it's going to get harder."
Mr Woolas appeared to signal a harder line approach to immigration than the points-based system introduced recently to attract migrants most valuable to the economy.
Suggesting the need for a new upper limit on numbers, he added: "This Government isn't going to allow the population to go up to 70 million.
"There has to be a balance between the number of people coming in and the number of people leaving."
Latest figures from the Office for National Statistics show that the population grew by nearly 2 million people to 60,975,000 between 2001 and 2007