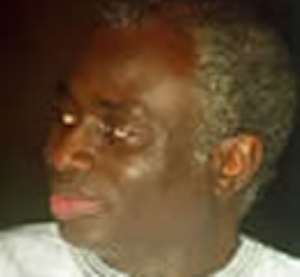 The Free Tsatsu Campaign (FTC) on Friday said it should have been possible for the Supreme Court judges who on Thursday dismissed applications filed by Tsastu Tsikata to tell the public whether their verdict was unanimous or a majority decision.
Mr Tony Lithur, a member of the FTC, was speaking at a press conference on the Supreme Court ruling to dismiss Tsatsu Tsikata's application to quash the five-year jail term imposed on him by Mrs Henrietta Abban, a Fast Track High Court judge.
The court offered no reasons for its position and announced that the judges would file their reasons on October 24.
Mr Lithur said it should be possible for the judges to give the public their reasons in open court instead of just filing them and making copies available to Mr Tsikata, because he was not the only person interested in their reasons.
He said the Supreme Court should come out openly and publicly to let the public know why they chose to endorse and ratify what fair-minded people regarded as travesty of justice and a stain on Ghana's judiciary.
Mr Lithur also said the Free Tsatsu Campaign had reaffirmed its commitment to the fight for justice for Mr Tsikata.
He said the signature campaign and all the other activities would continue until Mr Tsikata got justice