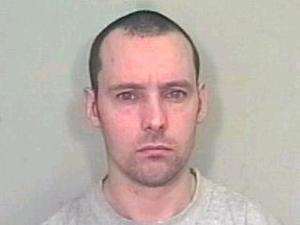 Chef killed and cooked boyfriend
A chef has been found guilty of murdering his boyfriend in a frenzied knife attack before cooking pieces of his thigh and chewing them.
Anthony Morley, 36, the first Mr Gay UK, walked to a nearby takeaway after the bloody attack to tell staff he had just killed someone who had tried to rape him.
He was wearing a blood-splattered dressing gown and flipflops and startled staff alerted the police.
Morley launched his attack on Damian Oldfield, 33, at his home in Bexley Place, Leeds, where the pair had decided to eat dinner together on 24 April.
He slashed Mr Oldfield's throat and stabbed him several times before cutting off sections of his thigh, seasoning them and frying the flesh in olive oil.
A jury at Leeds Crown Court took just two hours and 20 minutes to find him guilty of murder. He will be sentenced on Monday.
A family statement from Damian's mother Denise said: "Damian was not only my son he was also my best friend.
"We shared a special bond, which I can still feel, but now I'm only left with memories and that's not good enough."
Detective Inspector Scott Wood from West Yorkshire Police said: "I hope that the murder conviction brings some closure to Damian Oldfield's family who have acted with the upmost dignity throughout the investigation and subsequent trial.
"Thankfully disturbing crimes of this type remain incredibly rare events. None of the investigation team has been involved in a crime of this nature before.
"Our sympathies remain with the family and friends of Damian Oldfield."