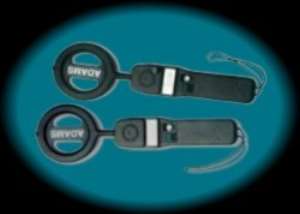 metal detectors
http://www.wayodd.com/x-ray-scanners-in-australian-airports-can-see-through-peoples-genitals/v/9737/
Australia's Office of Transport Security is installing new generation scanning equipment in airports that could see through the private parts of passengers.
The scanners are being pilot tested at the Melbourne Airport. Travelers will pass through scanners for a "virtual strip search" in the next six weeks. Sydney and Adelaide will start their tests next week.
The scanners release low non-invasive X-ray radiation that is capable of revealing any metallic or foreign object under a person's clothing including metals placed inside the body.
The face is blurred while the body appears like chalk-like silhouettes. The images are not saved.
According to the OTS, the privacy of a passenger is not violated as the scanning lane is far from the screening lane. Operators of the equipment will have no way of knowing whose image is in the monitor as passengers walk through the scanners.
Female passengers will be scanned by women operators and male passengers by men operators.