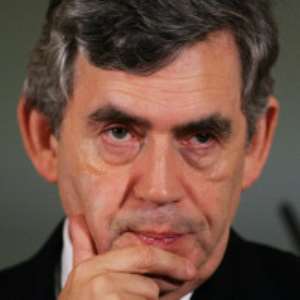 PM wants international conference
Gordon Brown has called for an international conference before the end of the year to reshape the financial world order.
The Prime Minister said the post-war financial system shaped by the Bretton Woods conference 64 years ago - which included setting up the International Monetary Fund (IMF) - was no longer fit for purpose.
Mr Brown, architect of a British bail-out plan now being adopted across Europe to counter the financial crisis, tabled proposals at an EU summit for what he called "stage two" of the project which has won him unlikely hero status.
The document calls for tougher supervision of banks, a global "early warning system" for swift identification of future financial wobbles and agreement on a world trade deal to banish international protectionism.
It would all restore public confidence in the financial system, said Mr Brown, who added: "We have to respond to unique times and unpredictable circumstances and think in unconventional ways about what to do."
Closer supervision of banks would include "colleges of supervisors" to be set up within months to monitor 30 of the world's biggest financial institutions and the wholesale reform of the IMF to ready it for global markets and a global economy.
The seven-page Brown blueprint was produced as the summit in Brussels started amid continued plaudits for Mr Brown due to his lead in delivering a credible bail-out plan.
Mr Brown came to the rescue last Sunday, urging the EU's 15 "euro-zone" countries to adopt the UK's three-pronged formula to prop up banks. Within days, other European governments had mimicked the UK measures in a 2,000 billion euro (£1,579 billion) bail-out which has seen markets respond.
At the summit, the Brown "bounce" continued, with the Prime Minister holding centre-stage with the comprehensive longer-term plan he wants adopted before the meeting ends on Thursday afternoon.
The Bretton Woods-style conference would need full US backing, he acknowledged, and a world trade deal - which eluded Peter Mandelson as EU trade Commissioner last summer - was a vital piece of the jigsaw to end "beggar thy neighbour" protectionist policies across the world.