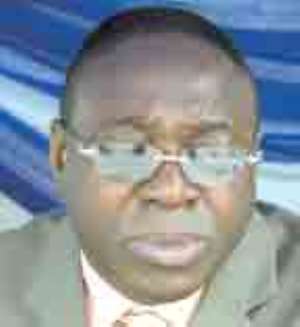 News reaching the Accra File indicates that areas around Adenta, especially the suburb called Housing Down, has become the new target of armed robbers.
The inhabitants are said to be suffering from constant armed robbery attacks, especially in the night.
Could the Police Service keep a permanent patrol team there, to secure the citizens of that area? Just last night, robbers visited the house of one Lielmo Adoboe, and after switching off the main electricity switch, succeeded in cutting and taking away the cable connecting the house to the main electricity pole, with residents fearing that the thieves could have been preparing to attack the house later, under the cover of darkness.
According to Mr. Adoboe, that was the second time that kind of thing was happening to his house.
Last Sunday, armed robbers were said to have followed a man who was returning home around 9.00 p.m. to his house, and with the threat of weapons, ransacked the man's room taking away his valuables.
Some time last month, about four houses were also attacked, with at least one person sustaining knife wounds, inflicted by the robbers.
The residents are calling on the security services to come to their aid.