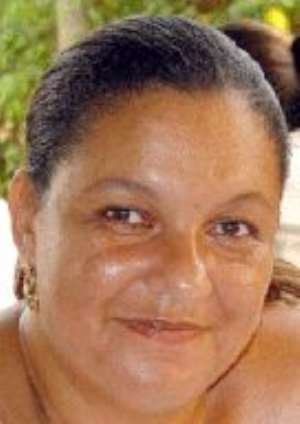 The National Democratic Congress (NDC) has accused the New Patriotic Party (NPP) of resorting to smear tactics to give its campaign some momentum.
This is in view of the difficulty the NPP presidential campaign is facing in convincing the electorate to extend its term of office.
"What is even more unfortunate is that these tactics are being deployed by none other than the President, J.A. Kufuor", the NDC alleged in a statement issued in Accra by its Director of Communications, Hannah Tetteh.
It said one would have thought that in the dying months of his term of office the President would be more concerned about his legacy and consolidating his reputation as an elder statesman but unfortunately, it appeared that was not the case.
The statement reminded Ghanaians of a promise made by the NPP at the beginning of the year that it would conduct an "issue-based campaign".
However, it noted, "as their campaign continues to struggle, and they have to commit more and more resources to bussing and renting crowds to turn up at their campaign venues, one can see their campaign rhetoric becoming more strident, erratic and contradictory".
The statement said the NDC believed Ghanaians were intelligent and discerning enough to see through the spin and the propaganda on the real issues.
It said the NDC flag bearer, Prof John Evans Atta Mills, had no health problems at the moment although he had had surgery for cataract in his left eye earlier this year.
The statement said Prof Mills had campaigned extensively in the Western, Central and Greater Accra regions.
"We would like the President to know that Prof Mills will be going to the Ashanti Region at the end of this week after filing his nomination and if he wishes, he can meet him over there", it said.
The statement added: "The fact of the matter is that the NDC is running a total campaign that involves its running mate, John Mahama, the founder, former President Rawlings, the national executives and branch executives.