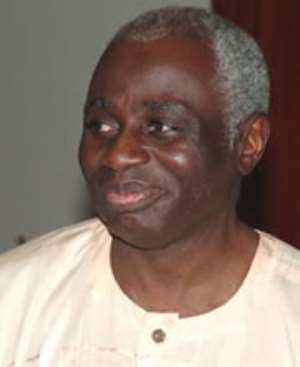 More than 6,000 Ghanaians from various parts of the country have signed a petition calling for the immediate release of jailed former GNPC chief executive, the 'Free Tsatsu Movement' has said.
According to the movement, the petition which forms part of its campaign calling for the release of Mr Tsikata was a testimony of Ghanaians' disapproval of the incarceration of the former GNPC boss.
"For now we're just using it as a testimony of the fact that there is deep-rooted support across board for what we do," said lawyer and member of the group, Tony Lithur.
In an interview with Joy News, Tony Lithur said the movement had received more signatures than it expected.
He hinted that "the original intent was to present this to Mr Tsikata and to the Judiciary and then to the President's Office," but added that "that idea has been overtaken by events."
Mr Lithur said the group would in the meantime present the petition to Mr Tsikata in prison and expressed hope of a 'fair trial.'
Mr Tsikata who was slapped with a five-year jail sentence in June this year for causing financial loss to the state, had the group rising to his defense and calling for his immediate release amid claims of politically motivated and unfair trial.
Among the group's grounds for Mr Tsatsu's immediate release is that the verdict was unreasonable and could not be supported by the evidence.
It also maintains that the trial judge erred in law in deciding that financial loss had been caused simply because payment of monies had been made by the GNPC.
Author: Fiifi Koomson