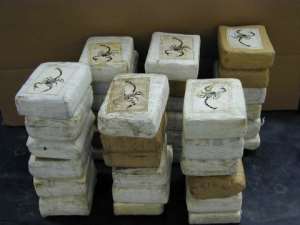 Kalamazoo is one of the nice cities in Michigan with lots of 'must see' places. It has a special place in my heart for many reasons, unforgettably it is the place I learnt my first American lesson of asking any question no matter how dumb you think it is.
Well on this occasion I had gone to school to finalize my registration with the kind help of a friend who also took me home for a Ghanaian rice and stew treat by his wife.
So having been given such a good time and happy to have completed my processes to start school, I was given a ride to the Kalamazoo train station to catch a train to another part of Michigan where I was being hosted.
At the time the American English was nothing but a long hrrrrrrrrrrrrrrrrrrr running through my ears (still getting used to it) and having lost my geography sense in form three I did not know that Americans always knew that for any transport movement they were eastbound, westbound, northbound and southbound.
So the public address system at the station starts blaring with the announcement of the arrival of two trains one eastbound and the other westbound. Poor me, I could not hear the English and I felt too shy to ask so using my Kaneshie-Dansoman sense of navigation I looked on as one train finished boarding passengers and took off with people waving and blowing kisses. I was just admiring the 'abrofo' expression of love.
Then when it had left I knew that just as I would go the Nungua way if I was heading to the Ministries area, I walked and smiled at the train conductor and showed him my ticket. "Sorry mum, your train just took off, we are heading for the opposite direction".
I almost wore my not-too-common self to demand a better response but this is America so I quietly and sadly went to the station, called my 'rice and abom' beneficiaries and spent the night with them but not before changing the ticket and drawing on the back the direction the train's head will be facing.
Anyway so I became a regular visitor to the Kalamazoo station after that JJC experience since I still had interests to take care at the other side of town.
What kept tearing my heart apart was the sad picture of the effect of drugs (not paracetamol, the other one) on nice handsome guys, mothers and fathers.
Crack head is how they are called. They would normally gather at the station either trying to catch a nap or begging for money or transacting 'business'.
Sometimes the picture it painted was so saddening that I would just sink my head in a book pretending to read so I did not have to look at what this drug thing had done and was doing to people.
Hearing about transactions for weed (which is what they call wee) was no more news. I felt particularly sad that some of the mothers had left their families to find ways of servicing their drug habits.
I made a friend, a 22-year-old tattooed guy who was such fun to be around and would always walk over and tell me how happy he was to see me at Kalamazoo. He would then go and hang out with his friends.
Whiles waiting for my train one night, a group of people just moved into my corner where I normally pitch my body and started discussing how two of their sons had gone to rob a store with one leaving a message for his mother that should he die she should know that he always loved her.
I could not take what I was hearing and moved away to another spot but in a matter of fifteen minutes my Kalamazoo friend came to ask if I left my corner because of his mother and her friends.
I was shocked- your mom? "Yes, she has always been like this and I cannot help it. I try to spend as much time as possible but she just cannot change". We sat down and spoke and I thought he was not as bad after all, only a young man caught up in some form of 'acceptable' company because of his mother.
One day he saw me and shouted from one end, "hey, good to see you. I want to surprise you, what is your favourite colour- red or white?" I told him I did not mind but I did especially because I did not know what it meant. Was red and white a coded term for heroin and cocaine or what? Pessimist, but that is what Kalamazoo station was turning me into. Anyway I never got my gift, whatever it was, because I never went to the station again.
By the way did I tell you it was at this same station that I met two men who for me were more intelligent than some of my classmates who think Africa is one country and keep asking how come I speak English.
One of these guys asked where I came from and as soon as I mentioned Ghana, he said "oh your president is Mr. Kufuor, the AU chairman". I was stunned because I had not heard anyone who knew much beyond what goes on in America.
The other was a crack head and had come to sit close to me mumbling gibberish. He wanted a dime (10 cents) but I offered him a bottle of flavored water instead and immediately he started thanking me and took out an empty bottle from his back and dumped it in the trash. He had run out of water. Anyway I was speaking with my friend Zopye back in Ghana and was telling him how this crack head had come to sit so close to me it was scaring me.
He looked at me and asked if I was from Ghana, I held my breath not sure if he heard what I said. I put the call on hold and asked him how he guessed and he told me he had Ghanaian friends in college and so he had picked the accent quite well.
Hmm impressive but I still feel guilty not sure if he overhead my little gossip in Twi or if he is Ghanaian. Well he did not sound like one but it is still pathetic that drugs had reduced him and many more people to beggars and peddlers at the Kalamazoo station.
By Dot Asare-Kumah [[email protected]]