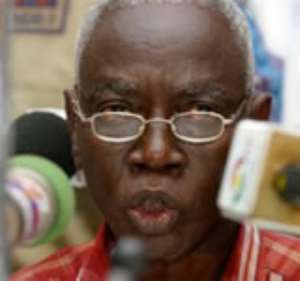 The Electoral Commission has maintained the nomination fees for presidential and parliamentary candidates, despite calls for its reduction.
The fees were pegged at GH¢5,000 for the presidential and GH¢500 for parliamentary candidates, amounts the political parties claim were too expensive and called for its reduction.
The parties further accused the EC of extortion.
At a meeting to consider the claims by the political parties, members of the Electoral Commission stuck to their earlier proposition.
Mr. Sarfo Kantanka Director in charge of operations told Joy News' Sammy Darko "the fees were justified and reasonable."
Explaining the reason for the amount Mr. Kantanka said monies collected from the nominees were just deposits which would be returned if candidates attained a percentage of votes in the December elections.
The percentage threshold for the presidential candidates stood at 25% whilst that of the parliamentary was 12.5%.
He maintained the EC is a statutory independent body which could take decisions on its own, adding, interventions by political parties would just be considered as suggestions or appeals and not an imposition.
However the spokesperson of the Coalition of Political Parties Mr. Ward Brew said the EC's decision is unacceptable.
Story by Nathan Gadugah