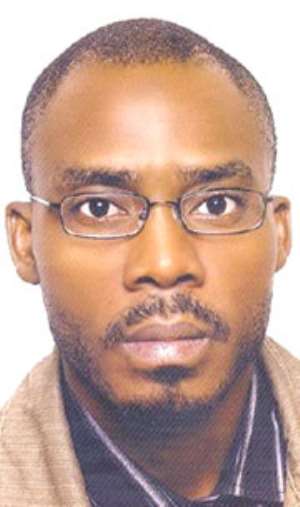 A leading member of the ruling New Patriotic Party (NPP), based in the UK, Mr. Iddrisu Musah Superior, has observed that the NPP's 2008 Manifesto, had outlined a comprehensive strategy and action plan to consolidate Ghana's development agenda, and to move all areas of the economy forward.
Mr. Superior, in a press release issued to The Chronicle via the Internet, said the manifesto clearly provided solid evidence of how the various sectors of the economy would be transformed, by building on the achievements of President Kufuor's administration.
He indicated that Ghana would become a country of excellence, if the Ghanaian electorate mandated another courageous and ambitious presidential candidate like Nana Akufo-Addo, who understood the plight of the masses, to succeed President Kufuor.
Iddrisu Musah Superior, who contested the NPP National Organiser's position in 2005, observed that the manifesto gave hope and redefined the way forward for Ghana, as it detailed on education, health, economy, security, employment, agriculture and youth empowerment, among others.
He, therefore, cautioned the electorate not to make a mistake of bringing the opposition NDC, which failed Ghanaians within their 20 year rule, and subjected most innocent people, including women, to torture, intimidation, and other forms of abuses of power.
"Ghanaians must be extremely careful, not to abandon the purposeful and visionary team put in place by Nana Akufo-Addo in the coming election," he pleaded.
Mr. Musah Superior therefore encouraged Ghanaians to be focused and confident in the face of all the propaganda and lies being told about the NPP, by the NDC, and renew their mandate with the elephant party, to continue to create opportunities for a more competitive, free and economically stable economy.