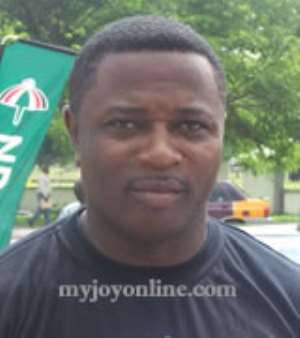 The National Democratic Congress (NDC) has thrown a challenge to the New Patriotic Party (NPP) to also prepare for a comparison of the health status of their flag-bearer, Nana Akufo-Addo, to test if they (NPP) will continue to use the health status of Professor Mills, the NDC´s flag-bearer as a campaign tool.
The Deputy General Secretary of the NDC, Elvis Afriyie Ankrah, threw the challenge to the Communication Director of the NPP, in an interview on Adom Dwaso Nsem on Tuesday.
Making references to a series of allegations that labeled Nana Addo as a drug addict in the run up to the NPP presidential primaries in December, the Deputy NDC scribe said the NPP flag-bearer failed to shed off the perception and could be an indication that it is true and therefore the NDC will not hesitate to also dabble in the allegation so far as the NPP continues to refer to the NDC flag-bearer´s health status as the basis on which he should not be voted for by the electorates.
According to Elvis Afriyie Ankrah, the NDC is reliably aware that the NPP flag-bearer, Nana Addo is not medically fit as being peddled and that his frequent travels outside the country was to seek treatment for a kidney problem he has developed, and therefore challenged the NPP flag-bearer to make public his medical records if the health of a party´s flag-bearer is a campaign issue.
The Communication Director to the NPP campaign team, Dr. Kobina Arthur Kennedy, on the same platform welcomed the challenge thrown by the Deputy NDC scribe and said their flag-bearer was fit to go through the campaign process in order to secure a one touch victory come December, unlike the NDC flag-bearer whom he described as too frail to withstand campaign pressures..
These accusations come in the wake of sharp criticisms mainly from the NDC and sections of the public, over president Kufuor´s outburst at an NPP rally at Madina in Accra last weekend.
The President had questioned why John Mahama (NDC presidential running mate) was the one doing more of the NDC's campaign instead of Prof. Mills and concluded that the job of president was a challenging one and therefore required the strong and not the frail to do it.
He alleged that the NDC flag-bearer´s failure to campaign in certain regions especially the northern part of Ghana is a testimony that he does not have the capacity to withstand the physical demands of the campaign season.

Story by Kojo Addo [Adom FM]