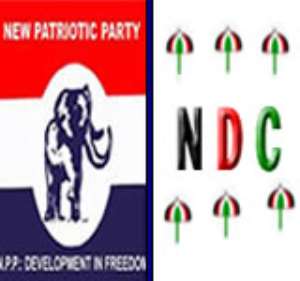 A lecturer at the Kwame Nkrumah University of Science and Technology has said it is legitimate to demand the health status of public officers before they occupy positions of trust.
According to Mr. Kwesi Amakye, the state spends a lot of money in electing some of these public officers particularly the president and parliamentarians for which reason their health status must be assured.
Other than that, the state would incur extra cost in re-electing new officers should the substantive ones die from health implications, Mr. Amakye said on Election Head Quarters, a political programme on Joy FM.
Even though the health profile of all individuals are supposed to be private, Mr. Amakye said, once you enter into the public domain it becomes a public and political matter.
The call to subject the health of public officers to scrutiny has come in the wake of repeated reference to Prof. John Evans Atta Mills, the presidential candidate of the National Democratic Congress as a sick man, an allegation he has vehemently denied.
President Kufuor over the weekend on a campaign platform in Madina (Accra) also waded into the controversy, saying Ghana needed a strong man who could travel the length and breath of the country to become the president.
This pronouncement has not gone down well with some politicians, sparking sharp criticism especially from the NDC.
Elvis Afriyie Ankrah Deputy General Secretary of NDC said the NPP was feeding into lies and perceptions to refuel their failing campaign.
He insisted Prof. Atta Mills had toured the length and breadth of the country under his door-to-door campaign adding he (Atta Mills) is a strong man to lead Ghana.
He refuted the allegation that Prof. Atta Mills has been relegated to the background, adding the introduction of John Mahama and former President Rawlings into the campaign was a strategy adopted by the party, and not to drown its presidential candidate.
But Arthur Kennedy head of communications of the Akufo Addo campaign team said the president never alluded to the health status of Atta Mills in his pronouncement at Madina.
"Even if he did, the health status was brought into the public domain by the key members of the NDC including Dr. Spio Gabrah," he alleged.
He said the position of a president is physically draining and needed a strong personality to sustain the rigours of that office.
Representatives of the two political parties jointly endorsed the call for public officers to disclose their health status before occupying positions of trust, but disagreed on how it ought to be done.
Story by Nathan Gadugah