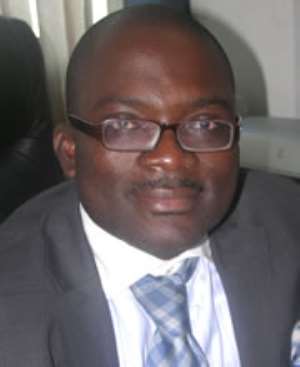 The Director of Finance & Administration at the National Lottery Authority (NLA), Charles Kwesi Mensah is among the newest group of professionals to be included in the International WHO'S WHO Historical Society.
According to the society, to be selected for "inclusion is an accomplishment in itself." Mr. Mensah is scheduled to be listed in the 2008 edition of the International WHO'S WHO of professionals in recognition of his achievements as a qualified professional.
A statement from the Society and released in North Carolina, USA explained that membership of the Society and getting listed in its Professionals directory "is a highly selective process" with new members selected after "an in-depth interview and biographical review."
Charles Mensah, a Fellow of the Chartered Institute of Management Accountants, has an MBA in Finance from the Manchester Business School-UK, and a Certificate in "Driving Government Performance" from the Harvard University- USA.
Currently, Director of Finance and Administration at the NLA, Mr. Mensah previously worked with Multimedia Broadcasting Company as Finance Director, Management Accountant with South Akim Manufacturing Limited and also Managing Consultant of Trust Consults.
At the NLA, Mr. Mensah is a member of the Senior Executive Team and responsible for planning, budgeting and performance management processes.
"At the forefront of innovative thinking, he performs all financial functions as is necessary to ensure continued soundness and stability of the NLA with a focus on delivering outstanding returns and revenues to government" the statement from the Society stated.