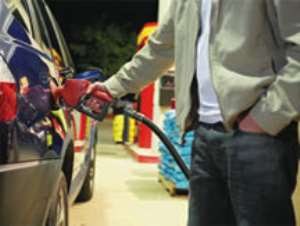 The National Democratic Congress (NDC), on Monday called on the Government to abide by the law establishing the National Petroleum Law (NPL), Act 691, and reduce the prices of petroleum products immediately.
A statement signed by Dr. Kwame Ampofo, NDC Member of Parliament (MP) for South Dayi, and made available to the Ghana News Agency (GNA), said " It is absolutely unreasonable that the prices of crude oil on the world market have been steadily falling from a high of 147 dollars per barrel to the current low of 77 dollars but prices at the pump have remained virtually unchanged over the past 4 months since July".
It said the National Petroleum Authority (NPA), was contravening article 58(1) of the NPA Act 691, 2005, and colluding with the service providers in the industry to exploit the already impoverished Ghanaian consumer by unjustifiably and blatantly misapplying the prescribed petroleum products pricing formula to overcharge consumers.
The statement said "It appears that the sole function of the NPA has become that of manipulating the petroleum products pricing formula to illegally raise money for government to bail it out of its difficult financial predicament at the expense of the well-being of the people.
We are aware that government is benefiting from huge illegal windfall profits of several millions of cedis a month from this unlawful scheme of interfering with the deregulation process".
It said by this attitude, Government was insensitive to the plight of ordinary Ghanaian who has had to bear such high prices of petroleum products for a long period of time.
The statement said "It would be recalled that deregulation was introduced into the petroleum downstream sector to enhance transparency, predictability and accountability in the industry whilst keeping government at arms length and thereby encouraging the private sector to take control of the actual business of providing services to the consumer on competitive basis including the automatic price adjustments based on the principles of full cost recovery".
It said the intention of deregulation has been undermined and called on the Government to restore the process by reducing the prices of petroleum products to their legitimate levels in accordance with the pricing formula.