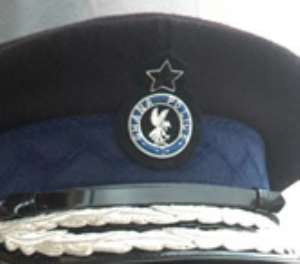 Drastic action would be taken against any police officer found to be extorting money from motorists on the major trunk roads in the Kumasi metropolis, the Ashanti Regional Police Commander, DCOP Kwaku Ayesu Opare-Addo, has warned.
He said information reaching his outfit spoke volumes about some recalcitrant police patrol teams who took undue advantage to intimidate and extort money from motorists, flouting the directive from the command with impunity.
DCOP Opare-Addo was reacting to complaints by transport owners, in an interview with the Daily Graphic, to the effect that some police officers mandated to patrol the highways to clamp down on armed robbers and other deviants in society were rather extorting money from drivers.
He explained that the duties of the patrol teams were limited to searching vehicles for offensive weapons and other contraband goods.
Mr Opare Addo noted that his doors were widely open and that drivers were at liberty to report any act of extortion to him for prompt action to be taken.
"I will be happy to hear directly from such victims and will thus react appropriately. Tell them to take the registration numbers of vehicles used by the said police personnel, the time the incident took place and the route involved to enable us trace the police officers concerned and take appropriate actions against them," he stressed.
"Any motorists who will be stopped and harassed by an individual or a group of police personnel, contrary to this directive, should report directly to the regional commander for prompt action," Mr Opare-Addo emphasised.
Based on the negative reports, Mr Opare-Addo withdrew the Motor Traffic and Transport Unit (MTTU) personnel from the roads last month to control the incidence of extortion but retained the armed highway patrol team who operated in groups to search vehicles for offensive weapons and contraband goods".

According to the directives, the MTTU officers were to return to the roads fortnightly and operate for two days and retire for another fortnight".
The action, Mr Opare-Addo said, was aimed at measuring responsible road and motoring attitudes and also ensure that motorists did not take undue advantage of the directives and indiscriminately flout road traffic regulations by not renewing their documents.
He noted that the patrol teams were instructed not to stop any vehicle to check documents such as insurance and road worthiness certificates, drivers' licences, triangles, defective tyres, among others.
The regional commander said he was taking the complaints from the transport owners very seriously, because they were spreading far and wide; and for that reason, he would not relent in bringing to book the police officers involved in such illicit activity.