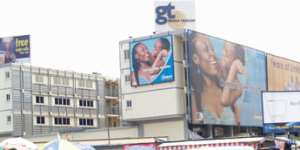 Tightening global credit conditions have compelled government to postpone, indefinitely, plans to raise a US$300 million loan from banks, mainly to cover debts absorbed from the sale of 70 percent stake in Ghana Telecom to Vodafone for US$900million.
This follows after sub-Saharan Africa's most successful external borrowing (outside South Africa) when Ghana's US$750 million, Eurobond floatation in 2007 was over-subscribed four times. This loan is meant for investment in growth catalytic areas including the energy, transport infrastructure and information technology sectors.

Government balked in the current issue because of high interest rates in the region of 11 percent, compared to eight percent on the Eurobond issue. Debt sustainability is undoubtedly at the heart of the matter.
Now questions are being raised by policy-makers and development planners regarding the prudence, or otherwise, of shying away from the international financial markets to raise the needed funds to support the country's strategy to move the economy from stability to growth, with the goal of attaining an emerging economy status in the next seven years.
From frontier to emerging market
Ghana's long-term development plan, running from 2008 to 2015, targets accelerated growth with a GDP per capita of at least US$1,000 by 2015, achieved through real GDP growth averaging 8.5 percent annually with an inflation rate maintained at just below 10 percent.
This would require an investment range from about US$6.2 billion (41 percent of GDP) to about US$7.6 billion (48 percent of GDP) annually.

This growth trajectory (from the current 6.2 percent to eight percent and maintained over the medium term would be driven by investment in critical infrastructure that raises the capital expenditure to GDP ratio from the current 9.8 percent to about 12.9 percent by 2009 and sustained over the medium-term.
With concessional funding expected to level off at between 6 to 7 percent of GDP over the period, scaling-up investments in the identified growth poles of energy, transportation and ICT, would require funding from non-concessional sources.
The Bank of Ghana's medium- term plan for Ghana relating to the external sector paints an optimistic picture. It notes that the external debt stock (excluding the potential impact of oil revenues) continues to increase in the medium-term from US$4.3 billion (24.8 percent of GDP) in 2008 to US$7.7 billion (31.7 percent of GDP) in 2012.
Quite substantial - and it may have some unfavourable implications on the debt sustainability profile in the medium-term. However, the oil prospects can improve the debt dynamics significantly in the medium term if used efficiently.
Current Account deficit is expected to worsen in 2008 and 2009, but to gradually improve with expected exports of oil from 2010. The deficit (including official transfers) is expected to improve from 17.8 percent of GDP in 2009 to 2.3 percent of GDP in 2012.
Given that infrastructural developments are crucial to increased economic capacity and sustained productivity, the question really is whether actual growth would be large enough, ensuring the sort of revenues that would offset our debt obligations.
Indeed, the greatest threat to Ghana's aspirations of transitioning from a frontier economy to an emerging market would be a cutback in foreign capital inflows, which could seriously affect growth and poverty reduction. Ghana is increasingly beginning to use these inflows to finance much-needed infrastructure investment, which may have to be postponed.
The way forward
Obviously, if Ghana is to stay the course of its seven-year development plan, then it must be prepared to play hardball.
We, firstly, will have to come to terms with the fact that the current high interest rate of non-concessional loans is the cost of borrowing that we have to live with.
Secondly, that this imposes on us a challenge to borrow 'only for investments in critical projects that guarantee economic growth - rather than political projects and which guarantee the sort of returns that would make the borrowing justifiable.
And thirdly, the efficient application of loan money becomes critical to the realisation of our developmental plans.
The debate over non-concessional borrowing actually shifts away from whether it is or not an option in the present circumstances
Credit: Emmanuel Kwablah, Business and Financial Times
Email: [email protected]