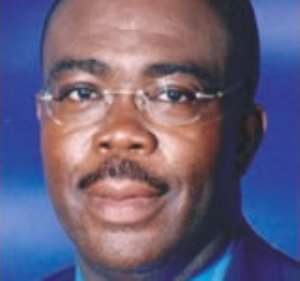 The Osu Traditional Council says the ruling New Patriotic Party is engaging in self delusion if it intends releasing Ga family lands in a bid to secure votes from the people.
The council says it will engineer an electoral defeat of the NPP if the government does not release "all lands" including stool lands, that have been confiscated to the state over the years.
In a statement released on Monday and prompted by government's announcement to release some family lands, the Osu chiefs said the move is a mere propaganda gimmick to win Ga votes.
Speaking to Joy News, the public relations officer of the Osu Traditional Council, Abraham Samuel Adjetey maintained that the move by government is only a panic reaction to fears of losing the ballot in the area.
Some land owners in the area had alleged that government did not fulfill its promise to release all Ga properties in the run up to the 2004 general elections.

Mr Adjetey maintained that the demand of the traditional council is contrary to what government intends to do.
He said government is promising family lands which are not necessarily stool lands, a situation he describes as grounds for a strong opposition by the people in the December ballot.
Responding to the issue, Information Minister Stephen Asamoah Boateng denied assertions that the government is embarking on the programme to win votes.
"Elections or no elections, government business goes on," he stated.
Mr Boateng however disclosed that after a study of comments and reactions that followed the announcement, his ministry intends holding a press conference on Tuesday at which the council is expected to present its proposal to the ministry for immediate action.
Author: Fiifi Koomson