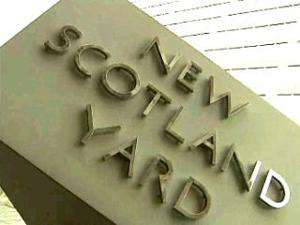 A senior police officer who admitted tampering with evidence during the inquest into the death of Jean Charles de Menezes was accused of staging a "sickening cover-up".
A Special Branch surveillance officer, named as Owen, is being investigated by the Independent Police Complaints Commission after removing a line from his notes claiming Deputy Assistant Commissioner Cressida Dick said the Brazilian could "run onto Tube as not carrying anything".
Owen, a supervisor in the operations room at Scotland Yard, said he altered his version of events more than two weeks into the inquest because it was "misleading" and not "relevant".
Mr de Menezes's mother, Maria Otone, who sat in court as Owen admitted altering his log, was said to be "in shock".
Mr de Menezes's brother, Giovani da Silva, said it was a "sickening cover-up", adding: "This latest cover-up only increases suspicion about what officers were doing that day and whether they are telling the truth. We remain determined to uncover the truth."
Home Secretary Jacqui Smith said she wanted the IPCC to report "as quickly as possible".
She said: "This is a very serious matter which clearly must be investigated and the facts established. Once the facts are established we will decide, in consultation with the Metropolitan Police Authority, what further action may be necessary."
An Independent Police Complaints Commission (IPCC) spokesman said: "This matter will be subject to an independent investigation and we are not in a position to comment further at this stage."
Owen said he altered his notes on October 7, and told a Scotland Yard solicitor what he had done the following day . He told the jury at Oval cricket club, south London: "On reflection, I looked at that and thought I cannot actually say that."
He deleted more than he had intended because he was in a rush to get to an appointment, he claimed.
Commentary This is shocking evidence. I bet some still believe that the the Met Police is not corrupt. This shows they are fallible. The truth, fairness and justice must prevail.