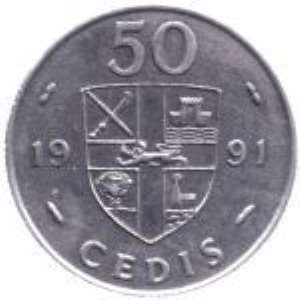 Police Superintendent John Naami, New Juaben Municipal Police Commander, has warned that refusal to accept any currency, especially coins as means of exchange was an offence liable for prosecution.
He has therefore urged the public to report anyone who refused to accept coins, especially the one Ghana pesewa coin to the police for action because it was a legal tender.
In an interview with GNA, Superintendent Naami said it was wrong for the public to take the law into their own hands and render a legal tender useless.
Referring to the currency Act 1964 and the amended decree of Act 1977, Superintendent Naami explained that the constitution stipulated that "any person who refuses to sell anything offered for sale on the grounds of the currency must be prosecuted."
He stressed that unless the currency ceased to be a legal tender, any refusal to accept it made a person liable to a term of imprisonment not exceeding 10 years or a fine.
A GNA survey in the municipality confirmed reports that the one pesewa coin was not being accepted as a legal tender.
During interview with drivers and traders, they said the one pesewa coin was not being accepted by the public.
A sachet water seller who attempted to retrieve water purchased by a journalist because she was paid with five, one pesewa coins said she had about 60 pieces at home but people refused to accept hence her decision not to accept it any more.
Most of the traders who spoke to GNA, expressed similar sentiments that apart from difficulty in handling the one pesewa coin, the public do not accept it as a legal tender.