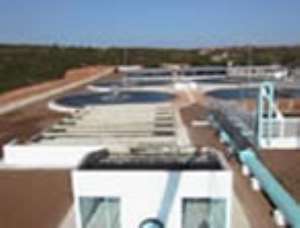 The Ghana Water Company, is to shutdown the Weija Treatment Plant tomorrow Tuesday October 14, for a day to undertake industrial works to facilitate increase water supply.
The 24-hour shutdown would mark the final shutdown of the plant in the recent times to also enable engineers at the dam site to connect newly constructed filters to existing ones.
Mr Roland Sandher, Project Engineer, Ballast Construction, contractors of the East-West Interconnection and Weija Water Treatment Plant Extension, said two new filters had been constructed to complement the already existing ones.
He said the project, expected to be completed by the end of the year, would provide an additional 15 million gallons of water production a day. This would increase daily production of water at the plant from 40 million gallons of water a day to 55 million gallons.
Mr Sandler said the capacity of the dam had been increased to mitigate the impact of water shortage that had hit some parts of Accra over the years.