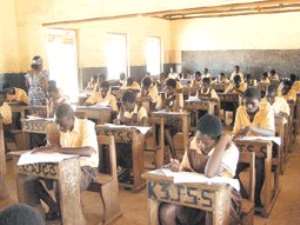 Some parents have appealed to the Ghana Education Service to investigate unauthorized collection of monies by the authorities of the Christianway International School at Anyaa, a suburb of Accra.
Mr. Kweku Arthur, a spokesman for the parents, told GNA that when they went to collect the placement form of their children whose Basic Education Certificate Examination computer selection had been released, the school authorities demanded GHc7 from each student before the form could be released to them to enable to seek admission to senior high schools.
Mr. Arthur said they had been paying such unauthorized monies without complaining because the only two public schools at Ablekuma and Anyaa could not admit all children from the area and "we are compelled to send them there".
"We think the authorities are exploiting us for too long and we should not allow it to continue any longer," Mr. Arthur said.
When contacted Mr. Jonathan Adu Acheampong, the Proprietor of the school, explained that though the forms were free the money they were demanding was to meet the expenses they incurred in getting them signed at the District Education Office at Amasaman.