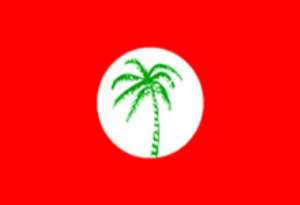 The People's National Convention (PNC) has served notice it might soon file a suit against the state broadcaster, Ghana Television, for what it calls the unfair treatment of opposition parties in terms of coverage.
Communications director of the PNC, Henry Asante, told Joy News his party has made a formal complaint to the director-general of the corporation and if action is not taken immediately, it would not hesitate to go to court over the matter.
Mr Asante alleged that the state broadcaster had refused to telecast an advertisement the party had booked with the station.
He stated that the action of GTV was a breach of the 1992 constitution which underlines the need for the state media to be fair to all political parties in the country.
"We think the GBC by the 1992 constitution is supposed to be fair to all political parties; if not then we try to exhaust all avenues. One of the avenues is to make a formal complaint to them. If need be then we go to court for clarification," he warned.
The main opposition National Democratic Congress (NDC) earlier last week challenged the director-general of the Ghana Broadcasting Corporation to resign his post if he is not able to give fair coverage to all political parties.
But unlike the NDC and the PNC, the Convention People's Party (CPP) says it enjoys excellent relations with the corporation because it has repacked the party's messages to make them worthy of coverage.
The strategist of the Nduom campaign, David Ampofo in an interview with Joy News said political parties in the country may rather have to make their programmes new-worthy to attract the media.
"People will turn their attention to those…they think have something that they have to report," he observed.
Meanwhile, the National Media Commission (NMC) has declined to react to the allegations until the parties make a formal complaint to the commission.
Joy News sources however indicate the commission will by next week issue fair coverage guidelines to all media houses to ensure equitable coverage for all parties.