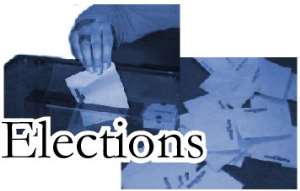 Brigadier-General Henry Anyidoho, former Commander of the Northern Command of the Ghana Armed forces on Sunday urged Ghanaians to protect the current peace in the country as an invaluable treasure.
"Politics has always been the source of conflicts in Africa but that should not be the case in Ghana," he said.
Brigadier-General Anyidoho was speaking to newsmen at Tanyigbe at the sidelines of a thanksgiving service to mark hundred years of the coming of the E.P. Church into that community.
The theme for the celebration was: "I am the light of the world".
Brigadier-General Anyidoho, who is currently Deputy Joint Special Representative of the Africa Union and the United Nations in Darfur, Southern Sudan, said Ghana should not go down the road of political violence and conflicts that continued to ravage countries such as Darfur.
He said based on his experience in Darfur and also his past operation in restoring peace to Rwanda after that country's ethnic genocide, he does not wish to see Ghana go through such a conflict.
"Let's live in peace," he reiterated.
Brigadier-Anyidoho said Ghanaians should crave for and work constructively in unity towards sustaining the tenets of good governance, equitable share of resources and rule of law.
"Of course the fingers are not the same but everyone should have their fair share of what the country has," he added.