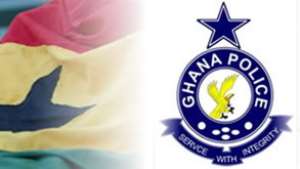 The Ghana Police Service has assured the public that it would continue to wage a relentless war on violent crime, especially armed robbery.
Mr Kofi Duku Arthur, Director General of the Service in charge of Technical said there was therefore the need for the general public to give information to the police that will lead to the arrest of criminals who created a state of insecurity and fear in some communities.
He was speaking at the passing out ceremony of 115 police recruits after six months training at the Central Regional Police Training School in Winneba.
The recruits made up of 104 men and 11 women were taken through topics including Criminal Law, Criminal Procedure, Criminal Investigation, Law of Evidence, Professional Police Duties, Domestic Violence as well as Social Psychology.
Mr Arthur, who was the reviewing officer, said the police could not effectively perform its role without public support and cooperation.
"As we prepare to have our general elections in December we need your support and cooperation to ensure a peaceful and incident free election".
He called on the public to avoid violence and acts that could breach the peace.
Mr Arthur said the government had so far been able to supply some logistics including vehicles and communication equipments which had gone a long way to help the police to fight crime.
He said the growing population had led to the creation of more police stations and called on corporate institutions and individuals to come to the aid of the police to complement government efforts.
Mr Arthur said the recruits were passing out at a very crucial and critical period when Ghanaians were preparing to go to the polls for the presidential and parliamentary elections.
"The Police Administration entreats every officer of the service to approach the election duties with a sense of vision, zeal, impartiality, loyalty and commitment which are the prerequisites for successful elections,'' he said.