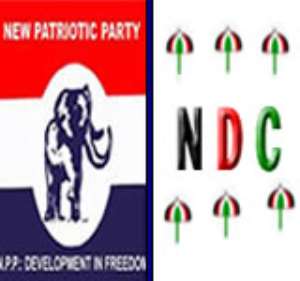 Reverenced Emmanuel Brenya Amoah, Vice Chairman of the Accra Baptist Association, on Saturday advised politicians to shun deceit, threats, casting of insinuations and verbal attacks on innocent persons during their political campaigns.
He said the society was moved by what politicians said and so they must go about their campaigns with decorum as such negative acts were contrary to good governance, respect for fundamental human rights and rule of law.
Rev. Brenya Amoah gave the advice when the Association embarked on a peace walk in Accra to sensitize political parties and Ghanaians on the need to strive for peace during and after the parliamentary and presidential elections in December.
He said the country could not develop without peace and advised Ghanaians to exercise their franchise in a peaceful manner.
Rev. Brenya Amoah called on political party leaders, chiefs, leaders of religious groups and civil society organisations to assist the Electoral Commission (EC), to organise successful elections.
He appealed to the leadership of the various political parties to accept the results of the elections in good faith to avoid incidents that may disturb the peace and stability of the country.
Rev. Brenya Amoah said Ghana would be a better place for all if the citizens united to pursue peace adding "no nation can thrive in the mist of anarchy and wars".
Members of the Association carried placards with inscriptions like; "Ghana is older than any political party", "Election must be free and fair" and "Ghana, a beacon of peace; Politicians don't lead us to war".
They walked through Kwame Nkrumah Avenue, Kinbu and Kojo Thompson and ended at the Holy Gardens at the Nkrumah Nkrumah Circle.