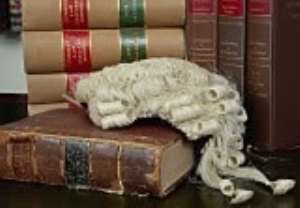 A team of American judges and students from the Fordham University Law School on Friday arrived in Accra as part of a one-week Ghana-US judicial exchange programme.
The visit, the first of its kind to be undertaken by American judges to engage in a training session with their Ghanaian counterparts, is part of the continuing training programme for the Ghanaian judiciary.
The one-week long meetings and workshops would focus on three main areas including judicial ethics, case management and judicial education.
Ms Justice Ann Williams, a judge of the US Court of Appeals, speaking to the media at the La Beach Hotel, said the training had been designed purposely to assist the Ghanaian judiciary promote a judicial culture of accountability and excellence.
She said the team, as part of the training, would review court files, administrative procedures and judicial practices to assess how judges could be more effective in managing their dockets and how court administrative personnel could facilitate these efforts.
Ms Williams said the training would also ensure that judges constantly updated themselves to enhance the justice delivery system.
Ms Barbara J. Rothstein, Director, Federal Judicial Centre, said the training would enable the US team to share their experiences with their Ghanaian counterparts.
She said programmes and instructional resources would be developed to incorporate case management training into the Ghanaian judicial training curriculum.
Ms Rothstein said the US team would also work with a number of Ghanaian judge-educators to enhance their knowledge with developing and delivering educational programmes and materials.
She stressed the need for judges to keep to their deadlines and prepare their cases on time to ensure effective justice delivery system.
Professor Paolo Galizzi, Director Leitner Centre, Fordham University Law School, said training judges on judicial ethics, case management and judicial education was crucial for effective justice system.
He said the long delay in resolving cases at the courts was not peculiar to Ghana and that the US judiciary faced similar problems.