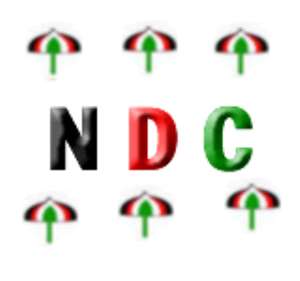 The police in Atebubu have arrested eight members of the National Democratic Congress (NDC) for disturbing the activities of the Electoral Commission in the area.
They have been transferred to the regional police headquarters in Sunyani and remanded in custody to assist in investigations.
Assistant Commissioner of Police Charles Oteng, Brong Ahafo Regional Police Commander who disclosed this to the GNA in an interview, however declined to mention the names of the suspects, but said they were being processed for court.
He stated that when the exhibition exercise of the voters register for prospective voters to check their details got underway, political parties in Atebubu agreed with the district office of the Electoral Commission that transfer of names would be done along side the exercise to enable students to transfer their votes.
The Regional Commander said the exercise was successful until at about 1630 hours on Wednesday, when some NDC youth besieged the EC office where the transfer exercise was going on, and asked the officials to stop because it was not yet time for the transfers to be made.
Because of the action of the group the EC officials closed the offices and postponed the exercise till the next day, but around 2100 hours that day members of the group riding on unregistered motor bikes went to the house of Mr Prince Obeng, spokesperson for New Patriotic Party (NPP) Parliamentary candidate for the area and threatened his life, he added.
ACP Oteng explained that when the group got to the premises of Mr Obeng the watchman in the house did not allow them to enter as his master was asleep, but they insisted on seeing him (Obeng).
He said the group then began to scuffle with the watchman and a police/military team patrolling the area chanced upon them and managed to arrest the eight suspects whilst the rest escaped.
The Regional Commander cautioned members of the general public not to take the law into their hands but to report any grievances to the appropriate quarters for redress.