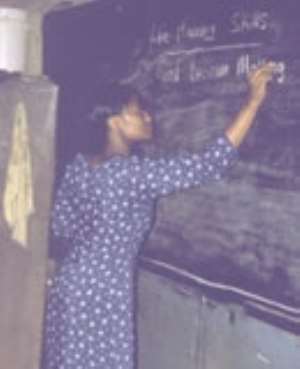 The National Union of Ghana Students (NUGS) has congratulated teachers who were awarded during the 14th National Best Teachers Awards celebration on Tuesday and hoped it would spur them on to do more.
"The National Union of Ghana Students (NUGS) wishes to congratulate Mr. Saddique Boateng and all the other teachers who received awards at this year's Best Teachers Awards."
In a press statement issued on Friday by its President, Ishmael Tweneboa-Kodua, and Press and Information Secretary, Malik Abass Daabu, the Union noted, "It is also our hope that other teachers across the country will be motivated by the hope that their effort will be recognised if they put in their best."
NUGS also recognized the numerous teachers across who defied all odds to impart knowledge to the young ones, giving hope to the "otherwise hopeless members of the society".
"Your magnanimity and resilience are very much appreciated," the statement added.
NUGS was grateful to President Kufuor for releasing the one-month salary members of the National Association of Graduate Teachers (NAGRAT) that was withheld for about two years.
It hoped the Presidents move reconcile the country, but appealed to him to improve the living standards of teachers.