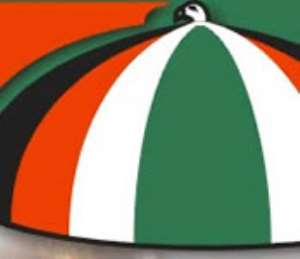 The Movement For A Better Ghana, a group within the NDC has warned independent candidates in the Ayawaso East Constituency to stop using Professor Mills' name in their campaign.
The Movement said they have noticed that certain individuals parading themselves as independent candidates aspiring for the parliamentary seat were using the party's flag-bearer's name in their campaign bids to win the seat.
"We are warning those self-seeking independent candidates to desist from using the name of Professor Mills of our NDC on their campaign grounds", said the movement.
A press release signed by Mr Joseph Midey, Public Relations Officer of the Movement on Thursday, said as far as they were concerned, they did not recognise those self-seeking individuals coming from the party, adding that, they were campaigning for their personal gains and not for the party.
The Movement said they rather recognised the incumbent Member of Parliament for the constituency, Dr. Mustapha Ahmed, as the party's only candidate for the constituency.
The Movement said party members and sympathizers, especially the newly registered voters who wanted to vote for the NDC, should not be deceived to vote for those self-seeking independent candidates.
It said those independent candidates should also stop spewing falsehoods about Dr. Mustapha Ahmed but rather rally behind him and Professor Mills if they really meant well for the NDC.
The Movement therefore reminded the people in the constituency of the numerous projects undertaken by the NDC Government from 1993-2000 and also the tremendous work done by the incumbent MP for the past eight years.
They called upon the people in Ayawso East to vote for the NDC to win the December 7 elections to continue the developmental projects being undertaken by the MP and the party in the constituency.