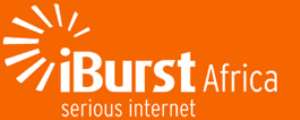 iBurst Africa, an internet service provider, on Thursday launched two products, iShield and iSpeed, as part of its programme to improve users' experience of the internet.
While the iSpeed provides fast and reliable connectivity, the iShield allows control of the end user through a firewall service that ensures optimal use of the available bandwidth and protects the client's network from internet-based threats.
Mr Ken Gilford, Head of iShield, said a unique advantage of the product was its use by business managers to enable them to monitor workers who used productive hours browsing the internet.
He said the iShield device was able to filter all internet traffic between the local network and the internet and had a reporting interface that allowed for business managers to use the system.
"By sitting at his desk, the system provides the manager with information to tell which worker is frequently on the internet and the hours and bandwidth used by each worker in browsing the internet." Mr Gilford said this could enable the managers to institute remedial measures by using the system to control when workers could go on the internet.
"Through the system the manager can determine periods within which workers can use the internet and in the process restrict the misuse of productive time by workers," he added.
In addition, the iShield software enables the user to put in place mechanisms to prevent unauthorized access to certain sites and pages on the World Wide Web and prevent non-work related browsing during office hours.
Mr Gilford said iShield allowed for the connection of office networks to multiple broadband internet connections and enhanced the control of internet resources by providing extensive user reporting on Internet usage per workstation inside the network.
iShield incorporates an email server so that internal emails can stay internal to the company and does not need to be transmitted across the Internet and then downloaded again.
"iBurst Africa is all about offering simple, but value-added solutions to individuals and entrepreneurs to enable them to enhance their lifestyles and businesses by ensuring that their total internet experience is one of ease and delight," said Benjamin Ofori, iBurst Africa's Marketing Manager.
iBurst Africa's products and services, including the iSpeed and iShield, is currently available in Accra and Tema and there are plans to expand services to Kumasi and Takoradi early next year.