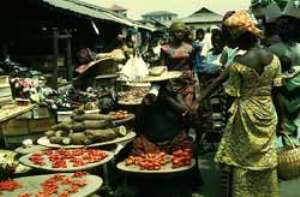 A 100,000-GH cedi mutual fund has been established to serve as a source of credit for women entrepreneurs, Mrs Lucia Quarchey, President of Ghana Association of Women Entrepreneurs (GAWE) said on Thursday.

She said GAWE identified the major challenge facing women entrepreneurs as lack of access to credit and decided to start a mutual fund with contributions of GH¢ 10 a month by members who wanted to have access to credit to expand their businesses.

Mrs Quarchey announced this at a GAWE stakeholders conference on the theme: "Women Access to Credits; The Way Forward," a programme which formally ends the Business Sector Advocacy Challenge (BUSAC) Fund support project.

GAWE undertook an advocacy four-year project to help reduce problems faced by women entrepreneurs in accessing credit from financial institutions.

As part of the project GAWE also signed a Memorandum of Understanding (MOU) with Fidelity Bank to assist their members in accessing funds from the bank.

Mrs Quarchey called on other banks to also come on board the programme to assist women entrepreneurs and noted that women also needed access to big loans and not just micro credit.

She explained that under the MOU, Fidelity Bank would give three times the amount that an entrepreneur contributed as loan to enable women entrepreneurs expand their businesses.

Mr Dale Rachmeler, BUSAC Fund Manager, announced that BUSAC Fund would begin a second project in 2010 for a period of five years to give opportunity to Small and Medium Scale Enterprises who could not benefit from the first project.

He noted that credit facilities were necessary and needed to facilitate all businesses no matter the level and commended GAWE for the implementation of a successful advocacy programme urging them to apply again during the second phase to continue the good work.

Mr Ekow Afadzie, General Manager of the Ghana Stock Exchange, advised SMEs to try and team up with other people in the sector to turn their small businesses into big ones and urged them to also formalize their businesses by planning for successions and employing qualified people and not family members.

"Do not make your money lie in the bank or at home idle, invest in something," he said.