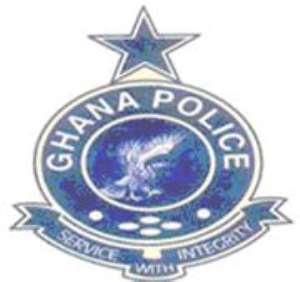 Police Constable Edward Antwi, who was attacked by a mob at Zebilla, after his rifle accidentally went off and hit three persons, has regained consciousness at the Bolgatanga Regional Hospital.
Constable Antwi, who was on guard duties at the Toende Rural Bank at Zebilla, came under attack from angry youth after the incident had occurred.
But for the timely intervention of the Regional Police Commander, ACP Hamidu Mahama, and other senior police officers in the district, the policeman would have been lynched.
Constable Antwi is reported to have been given severe beating by angry youth, but was rescued and rushed to the Bolgatanga Regional Hospital in critical condition.
The victims of the gunshots, Ali Atubiga, 20; Savana Siisa, 16, and Issaka Alonga, 39, who were injured on the right upper shoulder, left arm, and in the left palm respectively, are also responding to treatment at the same hospital.
Constable Antwi is reported to have accidentally pulled the trigger of his cocked rifle, resulting in injury to the three persons.
This angered the youth in the community who spontaneously pounced on the police officer and hit him at the back of his head.
The Regional Police Commander ACP Hamidu Mahama told the Daily Graphic that investigations would be conducted into the matter for appropriate sanctions to be applied wherever necessary.
He said in view of such rampant incidents, the Police Command in the region was sending all its officers handling weapons back to the Regional Police Training School for retraining to avert such situations.
Story by Benjamin Xornam Glover