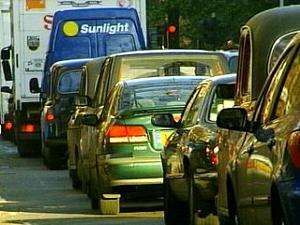 This motorist alert was sent by the victim via e-mail. His name remains undisclosed for now.
On Saturday, October 4, at approximately 7:30 pm, I was driving around the Opebea -Airport road in Accra. Traffic was heavy so all vehicles including mine had slowed down and were moving at a snail pace.
Then suddenly a decently-dressed gentle-looking man emerged from the jammed up vehicles opened the front passenger-side door of my vehicle and sat in.
Before I could shout at him, he pulled out a pistol and motioned to me to shut up. Two others, also decently dressed concurrently opened the back doors and joined quietly whiles traffic was moving slowly.
One of them asked how I was doing and I told him it's been fairly well, then the one wielding the gun told me to keep calm and cooperate with them or else I will be long gone.
They searched my car and found an amount of GH¢1,620.00, two mobile phones and a brown envelop containing a passport and two pictures.
Having collected these items, one of them said to me "Thanks, man. We shall meet again". They jumped out of the vehicle while still in traffic and escaped through the jammed up vehicles.
I packed the vehicle in total dismay and for over 15 minutes I remained thunderstruck. I later saw a friend who accompanied me to the police station to lodge a complaint and also drove me home.
The whole incident was to me like a flash of light. Please, watch out and always be careful.
Just ensure you roll up all windows, lock your doors and chill even if you don't want to when in traffic.